Specialised Clinical GRP Hygiene Doors from DMF International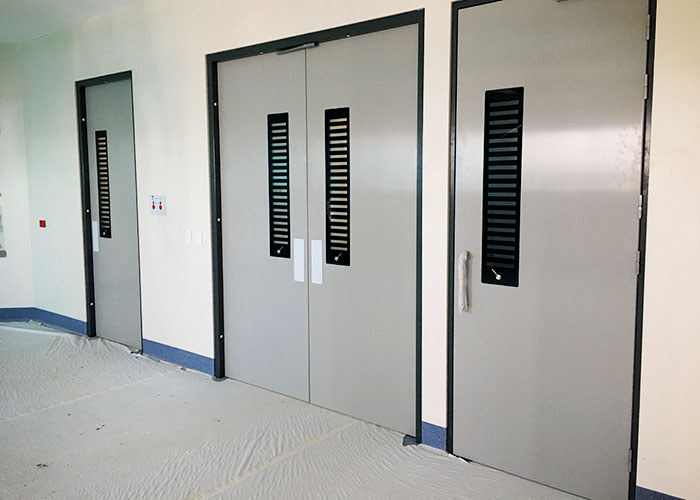 DMF, with their parent supplier Dortek Ltd, recently completed a project for a major hospital redevelopment in Queensland, supplying a range of specialised GRP hygienic doors for the x-ray and operating theatres. The GRP doors were employed to provide access solutions to help maximise functionality and space across the treatment areas, and were selected as an alternative the current hollow metal swing doors in the earlier facility which were very heavy and difficult to operate. The doors also occupied a large area of floor space to open onto which was wasted due to this.
DMF/Dortek designed, supplied, and installed a combination of swing and custom sliding doors for the facility. Some of the GRP swing doors and jambs were x-ray compliant, with specialised viewing windows with internal full blockout blind systems with external control. Some of the doors are fully automated for touch free opening, and complete with safety sensors to ensure a safe working environment.
Dortek supplied GRP door jambs to ensure consistent material supply, and this facilitated a quicker installation.
The smooth and seamless construction of Dortek GRP doors means they are free from voids, ledges and right angles where dust or bacteria can be trapped and grow. They are also completely encapsulated which makes them watertight and resistant to the harsh cleaning chemicals used in these types of facilities.
For more information, contact DMF via www.dmf.com.au for a free design consultancy.