Customised Stainless Steel Drain Grate for Community Facility by Hydro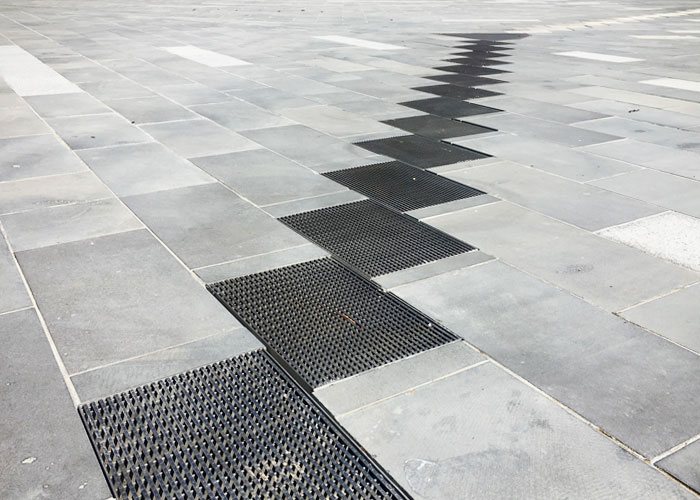 Hydro Construction Products carries with them more than a decade's worth of expertise in the manufacture of complex, unique customised stainless steel drain grates. Built using the finest stainless steels from grades 304 and 316, these drain grates have proven strength and durability designed to meet the most stringent standards in water management systems. Hydro also offers a customised stainless steel drain grate fit for purpose system, enabling seamless design for almost any application.
Customised Stainless Steel Drain Grate for Community Facility
Nestled in Narre Warren's City of Casey is the popular Bunjil Place, a vibrant community facility designed by renowned architectural firm Francis-Jones Morehen Thorp. This entertainment district underwent a $125 million renovation in 2017 to improve the community centre's authenticity and establish a character to highlight Narre Warren and the lively City of Casey.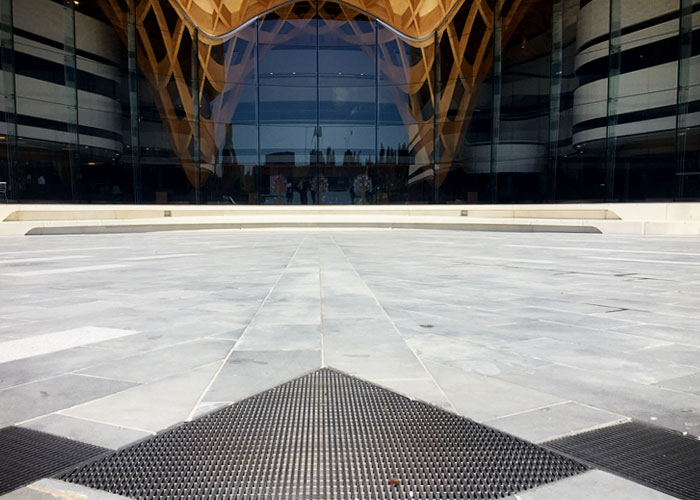 One of the main focuses of this renovation was to promote a safe and secure walking space for visitors. In cooperation with global construction company, Multiplex, Hydro was entrusted for the supply and installation of customised stainless steel drain grates around the pedestrian path of the plaza. Tailored-made, these drain grates are built based on a specific functional design, blending seamlessly to the meandering course of the community facility.
With an unparalleled reputation for impeccable drainage solutions, Hydro manufactured their stainless steel drain grates using the finest materials then checked for premium quality and performance. They use the industry's most preferred stainless steel grades 304 and 316, engineered with optimal resistance against any agents of corrosion to ensure long-lasting and hygienic drain grates. They are also fully compliant to Australian Standard 1428.2-1992 (R2015), giving users the confidence of a safe walkway for children and persons with disabilities.
Due to the anti-corrosion and non-magnetic properties of these customised stainless steel drain grates, they are ideal not only for community facilities but also for places that require good hygiene or practice general sanitary such as in commercial kitchens, health care facilities, and bathrooms. For more information, visit www.hydrocp.com.au today.