Foot Activated Drinking Fountains New from Britex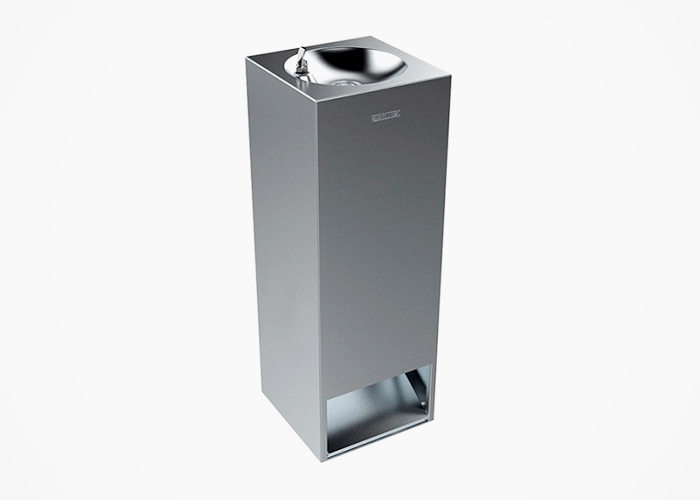 A new addition to their hands-free hygiene collection, Britex are proud to present their foot activated drinking fountains. The recent pandemic has shed light on the need for more touch-less commercial fixtures, and, in particular, to prevent cross-contamination when in shared environments. The DSS-H plus DSS-H2 foot activated drinking fountains provide the ultimate solution for those who wish to rehydrate, fill water bottles, etc, and without having to handle the tapware.
Manufactured from 1.2mm commercial grade 304 stainless-steel, these foot activated drinking fountains from Britex are ideal for educational, sports, and medical facilities alike. Both models feature a foot activated bubbler and 40mm waste outlet, although the DSS-H2 also offers a glass filler and removable access hatch. Secured to the ground with a fixing plate inside the base, they are sturdy, durable, and vandal-resistant. Furthermore, if instant chilled water is required, a unit with built-in refrigeration is also available.
For more information regarding foot activated drinking fountains from Britex, visit www.britex.com.au today.