Residential Granite Rock Demolition with Neoferma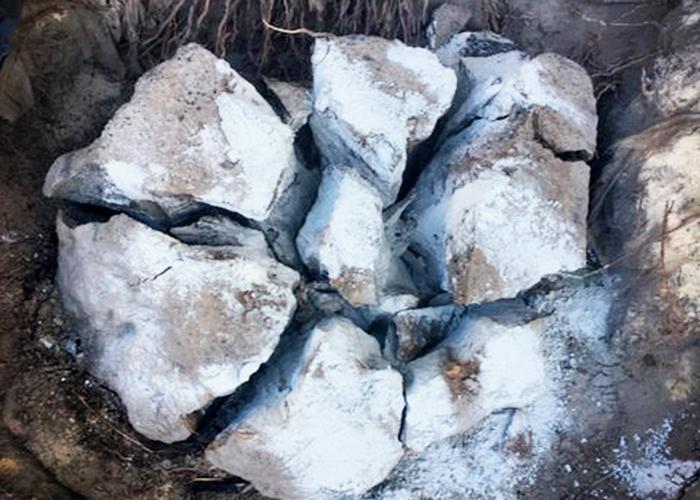 Neoferma were proud to be specified by a Melbourne property owner who required the breaking up of an unmovable granite rock. The granite rock, affectionately named 'Goliath', was high in quartz and estimated to weigh up to 2.5 tonnes. Owner, Matt discovered the Neoferma website, and their silent, non-explosive rock & concrete breaking agent - Ecobust. While uncertain if Neoferma's 'out of the box' rock busting solution would work, Matt was interested in the environmentally-friendly and easy clean-up properties of the agent.
Having purchased three 20kg Ecobust boxes, Matt went ahead and drilled multiple penetration points in the rock. These points were created by a SDS set up with a 25mm or 38mm drill bit and at 250mm intervals. Next, in these points went Ecobust after being mixed with clean, cool water and paddle-mixed until it began to stiffen.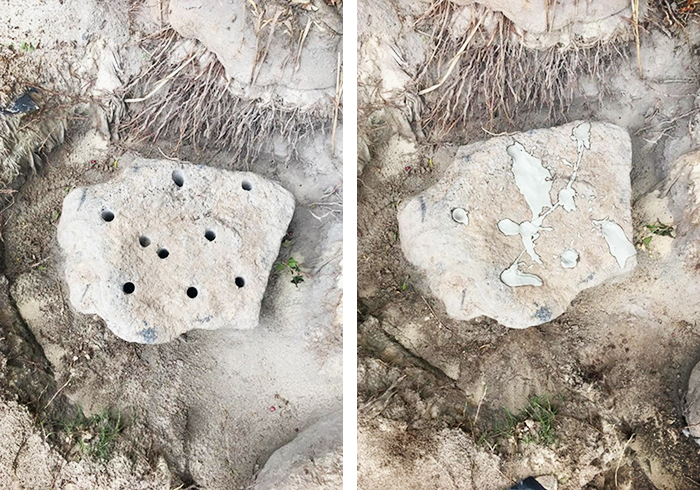 As Matt worked, he raised some concerns which Neoferma were more than happy to assist with, including reassuring him that Ecobust provided 20,000psi rock-busting performance. Ultimately, the next day Matt was pleasantly surprised by the outcome. Goliath, the unmovable granite rock was successfully split into multiple, handleable pieces, ready for removal.
For more information regarding Ecobust rock removal from your residential or commercial property, visit neoferma.com today.