Commercial Fire Curtains from Technical Protection Systems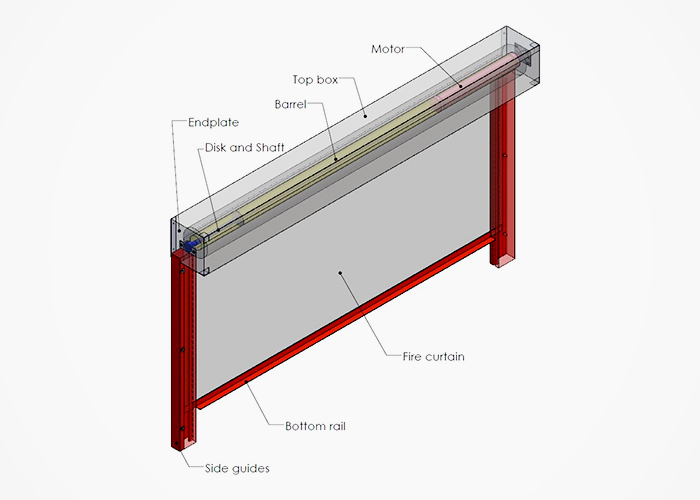 Increase the protection of your premise with the help of commercial fire and smoke curtains from industry experts, Technical Protection Systems (TPS). Based on advanced technology from Fire Curtains Group, these curtains automatically descend upon receiving a signal from a stand-alone fire or smoke sensor In action, they are purpose-designed to contain a fire just like a fire-rated wall or door would do. However, until required, they remain out of sight, making them highly suited for large openings that need to remain clear of obstruction during normal operation, like shopping centres, factories, and other public buildings.
TPS recommends 'integrity only' fire curtains for applications with up to 30m wide openings, or an 'integrity plus insulating zone' fire curtain for up to 9m wide openings. Take note, however, that once the insulating zone has been withdrawn, it is no longer applicable. Maximising their potentials, these fire curtains can be customised with optional extras like override switches for escape, audiovisual alarms, low battery alarms, beam sensors, and delayed drop systems.
Learn more about these commercial fire curtains by getting in touch with Technical Protection Systems. Visit www.technicalprotection.com.au today.