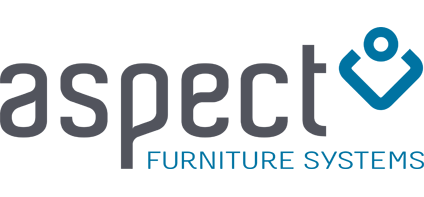 Company Profile
We are committed to the design of effective and creative work environments for our customers. That same level of commitment is injected into our Environmental Policy which is based on the belief that the well-being of our environment and people working in the environment is paramount.

Aspect's goal is to provide products and services which satisfy the needs of our customers without harm to our environment, the health and safety of our employees, our customers, and the community-at-large.

We use processes and materials that prevent, reduce or minimise pollution including recycling, material substitution, and the expedient use of resources. Our policy also includes minimising and working toward eliminating all negative environmental impacts by anticipating and responding to all regulations and laws.

Our major office furniture ranges are all ECNZ and GECA certified providing externally audited assurance that our products meet stringent environmental and ethical standards. This is further supported by ISO14001 certification in our manufacturing operations.
Aspect Furniture Systems
0437 352 175
Level 1, 40 King Street, Sydney, NSW
* If you would like to update the text on your profile page, please contact Spec-Net.