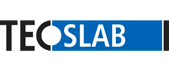 Company Profile
TECSLAB™ is the affordable premium lightweight timber frame floor system with the qualities and feel of a concrete floor.

The system is designed for both medium and high-density construction. It provides a superior floor solution, quicker build times and significant cost

Market Applications: Multi-residential apartment buildings, class 1,2,3, and 9c up to 4

TECSLAB™ combines the properties of Hebel® PowerFloor™, a lightweight concrete floor panel, together with TECBEAM™, the premium Australian floor joist system.

The TECSLAB™ system provides a superior long-spanning and high load capacity floor. It offers a lightweight construction alternative in most low to medium rise structures, including transition floors above car parks.

Tecslab
For enquires please contact Tilling Timber on 03 9725 0222
Call for address
* If you would like to update the text on your profile page, please contact Spec-Net.