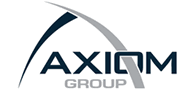 Company Profile
The Axiom Group is an established organisation with over a decade of experience in the Glass and Construction Industry.

Through providing Architectural Glazing Systems we are able offer a wide range of products to a comprehensive clientele.

Australian owned with a global network of partners; we are 100% customer focused with a commitment to quality & continual advancement. This commitment to quality includes our product range, manufacturing standards and relationships with our associates.

The Axiom Group today is well advanced from when it was first established at the turn of the century. This progress has come from the innovative, dynamic and proactive approach taken to serve our customers best in every way we can, The Axiom brand has been entrenched in the glass and construction industry for many years. The brand reflects the true culture of excellence within our organisation.

Our Philosophy is to deliver a complete solution to an evolving market through providing superior systems.

Axiom Group
1300 652 336
56 Lock Avenue, Werribee, VIC, 3030
* If you would like to update the text on your profile page, please contact Spec-Net.