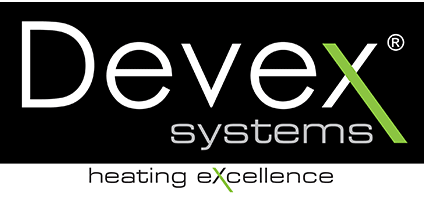 Company Profile
Devex Systems specialises in heating solutions for new or existing buildings in residential, commercial and industrial environments. Take a look at our new X brand - heating solutions that feature innovative technologies adapted to our Australian conditions.

Our Products include:

 Electric Underfloor Heating
 Hydronic Underfloor Heating
 Electric Overhead Heating
 Gas Radiant Tube Heaters
 Hydronic Energy Hub & Solar integration
 Controls, Valves & Actuators

With over 40 years of experience in the industry, you can trust us to design your heating system right!

Devex Systems
1800 636 091
5/83 Bassett Street, Mona Vale, NSW, 2103
* If you would like to update the text on your profile page, please contact Spec-Net.