Literature displays from SI Retail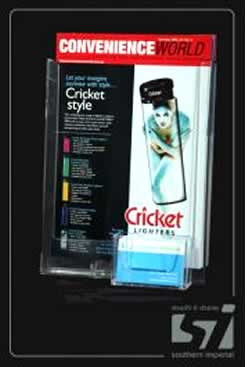 Counter Brochure Holders
Our Expanda Stand collection is the industry standard. It is a sturdy and reliable acrylic brochure display system. Expanda Stand is available in a variety of sizes to fit a variety of fixtures.
Other Counter Display Options
For a counter display, you can choose from a one piece holder to a versatile multi tiered display where you can choose how many levels you want to display each day. There is even a business card holder size for your desk.
http://www.sishop.com.au/display.php?cPath=69_71