Synteko waterbase Best hardwood floor finish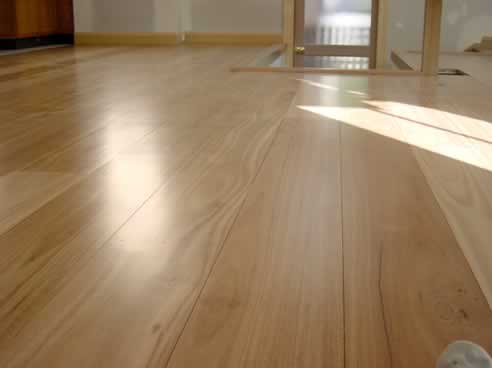 Everyone from the most sophisticated architect and interior designer to the most experienced floor sander have discovered that Synteko waterbase's are more durable than those of our competitors.
By choosing an industry leading waterbased system with the lowest VOC (volatile organic compounds) in the market, we are able to offer our customers a fast drying timber floor finish meeting the most stringent of environmental standards. Synteko waterbase offers low VOC, non-toxic, non-yellowing, revolutionary cross-linking formulas that dry hard and have excellent flow and leveling properties.
Synteko BEST
Synteko Best is a two-component, water-based, low-odour, non-yellowing aliphatic polyurethane hardwood floor finish for use in high traffic and commercial areas. This finish is highly desirable because it emphasises the timber's natural colour and not the coating on top. Synteko Best comes in three gloss levels: Matte, Satin and Gloss. Synteko Best gives maximum resistance to wear, scratching, scuffing, marring and chemicals. It is, therefore, ideal for surfaces subjected to unusually heavy wear. Synteko Best can be used on untreated or previously finished timber surfaces.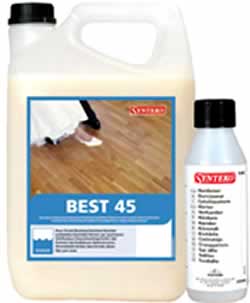 Features
Lowest VOC's in the Industry.
Non-toxic - no offending odour.
Non-yellowing and no edge bonding.
Revolutionary cross-linking formula that dries hard quickly with excellent adhesion properties.
Excellent flow and leveling properties.
Superior screening characteristics NO GUMMING UP.
Powders well with no "gumming" up enhance this timber floor finish.
In addition, it does not contain toxic aziridine cross-linkers.
No sealer required over stained floors.
Exceptional coverage rate. Lowest cost per M2 in the industry.
Clean-up with water.