Louvre Roof Colour Options from Vergola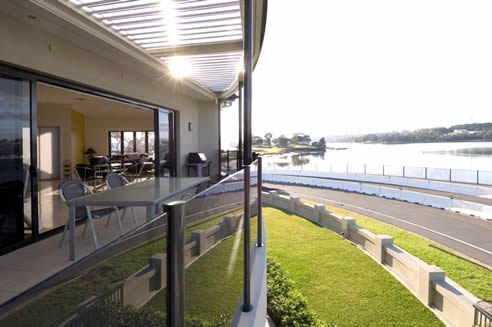 Offering a standard range of Colorbond colours plus the choices available in powder coating, Vergola can deliver any colour combination to enhance your outdoor roof design.

Standard Colorbond® Colours Listed below are Vergola's 8 standard colours. The use of standard colours allows a quicker turnaround time from design to installation. 1. Metallic
2. Surf Mist
3. Dune
4. Shale Grey
5. Windspray
6. Woodland Grey
7. Classic Cream
8. Paperbark Custom Colours Should a different Colorbond® colour or powdercoated finish be required, Vergola offers this service for an additional investment. Through the use of powder coating Vergola can customize colours to provide the uniqueness that your home requires. One of Vergola's Design Consultants can assist in complimenting your Vergola colour to the rest of your outdoor and indoor living area. Allow your Vergola to be a natural extension of your home lifestyle. Council Compliance Vergola has chosen standard colours that not only suit Australia's natural environment, but are also accepted by many local councils. Disclaimer - Colours displayed are representational only and should not be used as a base for colour selections. Colours will vary between computer screens. Contact us for a complimentary set of our standard colours.