Natural Finishes for Timber from Whittle Waxes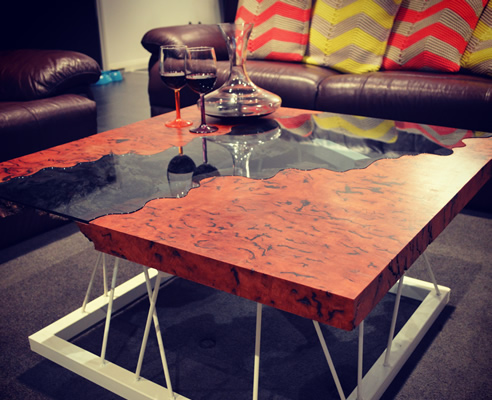 Wild About Wood
Creative custom designs always finished with Whittle Waxes products
Our Custom Designed Process
Wild About Wood are passionate about building unique custom handmade pieces of furniture that will stay in your family for decades to come. Our customisation experience starts by giving our client the option of selecting the optimal dimensions of their table to fit a particular space in their home.
We then offer a 'hands on' approach to the design process by allowing our clients to select their very own slab of timber on location at the timber mill. We will help you find the perfect piece of timber, with the perfect curves, colour, and characteristics. These curves will then help to form the shape of the glass waterway that runs through our designs. If desired, we allow our clients to custom draw the shape of the glass, offering a truly unique and personal design.
Our quality, natural finishes for timbers enhance the grain of the wood and at the same time endow it with long lasting durability. Hardwax Oils are easy to care for, and are scratch and stain repairable with an easy replenishing oil.