Marine Grade Powder Coating Finishes from Decorative Imaging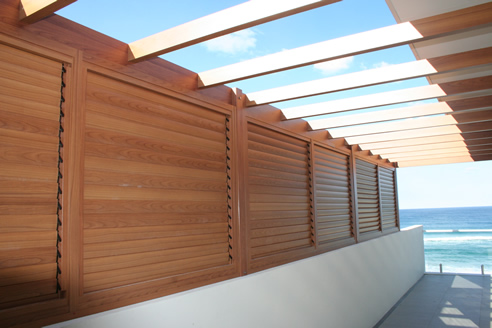 What are Marine Grade powder coatings and why are they important?
With most Australians living along the coast, houses and commercial premises have specific requirements to withstand the harsh environmental conditions of seaside living.
Properties within 5km of the ocean are the most vulnerable to salt spray in particular. Airborne salt particles are highly corrosive for common powder coatings. If the finish isn't Marine Grade, salt will permeate the coating over time, causing it to powder and break down.
Marine Grade powder coatings are specifically engineered to withstand marine environments. They have passed the Acidic Salt Spray Test, which is an accelerated corrosion test that correlates with the expected life of the coating in coastal applications.
The test works by taking samples and cutting a cross into the powder coating, right down to the base metal. The test pieces are then placed into a cabinet where an aggressive mix of salt and acids are sprayed over them for a certain period.
In order to meet the strict international and Australian standards for corrosion resistance, DecoWood passed 2000 hours of the Acidic Salt Spray Test, double that of standard powder coating.