Straight Drop Outdoor Roller Blinds in Melbourne from Blinds by Peter Meyer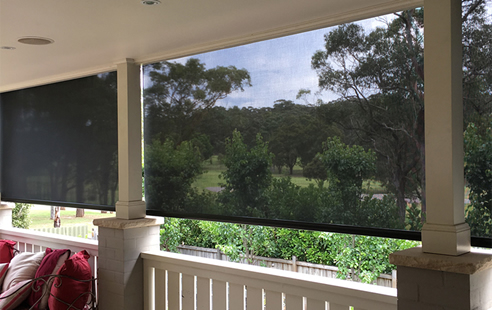 Straight drop outdoor roller blinds in Melbourne is a continuously rising trend. The coastal capital of Victoria has been characterised as having four seasons in one day on account of its unpredictable weather. Thus, more and more Melburnians are investing in a versatile shading system to maintain a pleasant indoor ambience for their space anytime.
With an expansive track record spanning three decades, Blinds by Peter Meyer has certified expertise in the design, manufacture and distribution of state-of-the-art shading systems in Australia. The New South Wales-based company has grown the largest collection of interior blinds and outdoor awnings on the market. Anchored by unmatched quality and service, Blinds by Peter Meyer remains the number-one choice for designers and architects across the country, as well as offshore building industries in Singapore, Thailand, Vietnam and South Africa.
Solare Teknica Straight Drop Outdoor Roller Blinds in Melbourne
Solare Teknica is one of the flagship lineups from Blinds by Peter Meyer. Designed by Australians for Australians, the Solare Teknica series seamlessly adapt to the local lifestyle with a modern, cutting-edge design. From five matching awning styles, homeowners and industry experts can mix and match to result in the ideal external shading system for any application.
Blinds by Peter Meyer especially receives an increasing demand for straight drop outdoor roller blinds in Melbourne, namely: