Premium Retractable Patio Roofs: Plaza Range from Blinds by Peter Meyer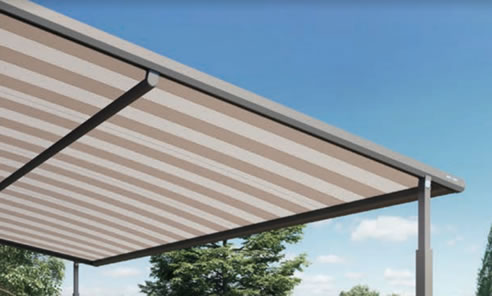 Weinor is one of the world's top manufacturers of window furnishings, including outdoor roller blinds, retractable patio roofs, and folding arm awnings. The German-based company has received critical praise for using no less than high-quality components, advanced building techniques and cutting-edge technology during production. In service for more than 50 years, Weinor continues to be a market leader in sun and rain protection for the patio.
Blinds by Peter Meyer is the exclusive supplier of Weinor products on the Australian market. For 31 years and counting, the New South Wales-based company has catered to all kinds of commercial and residential projects, yielding outstanding results every time. With the Weinor partnership, Blinds by Peter Meyer diversifies its comprehensive catalogue with world-class products, delivered with world-class service.
Peter's Picks: Premium Retractable Patio Roofs
Blinds by Peter Meyer proudly offers the Plaza range of premium retractable patio roofs by Weinor. Longtime best-sellers are Plaza Home and its XL version, Plaza Pro, both offering elegant sun protection with reliable wind resistance. Recently, the Plaza range has been updated with Plaza Viva, the all-new textile patio pergola awning for almost any weather condition!
Plaza Viva wows with unique OptiStretch technology, precision designed to secure the fabric into all four side channels with high tensioning and no side gaps formed. This assembly allows rainwater to run off towards the front, promoting proper water management while keeping below roof profiles dry. Plaza Viva is also extremely wind resistant on account of two robust front posts. In action, the patio roof can remain extended under wind force 6 conditions, providing adequate sun protection all the while.