Floor Expansion Joint Systems at Central Highlands Marketplace: A Case Study by Unison Joints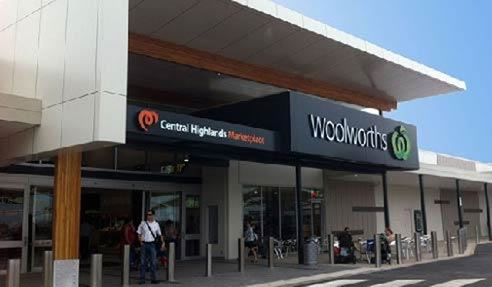 Floor expansion joint systems are the calling card of Unison Joints. With a track record spanning two decades, Unison Joints has gained qualified experience in the design, production and distribution of architectural finishes. Proudly Australian, the Queensland-based company boasts an extensive catalogue of expansion joint solutions and services that has earned the trust and loyalty of top industry players across the country, and overseas.
Floor Expansion Joint Systems at Central Highlands Marketplace
Central Highlands Marketplace is the major shopping destination in Emerald, Queensland. Opened in 2012, the premier mall houses two major tenancies: Woolworths Supermarket, and Big W, the first full line discount department store in the region. In addition, over 30 other specialty stores have been opened to serve the community.
Unison Joints is proud to be one of the contractors approved by all majors for the $60-million development of Central Highlands Marketplace. Enlisted by Fabcot, the team worked in conjunction with main contractor Construction Engineering, and architect Thomson Adsett towards laying out the floor expansion joint system throughout the premises.
A wide range of coverplate systems was utilised for the project, including heavy duty aluminium, brass expansion joints systems, stainless steel coverplates, and the DzMF Type system.