Fire Rated Movement Joint Pyrotx from Unison Joints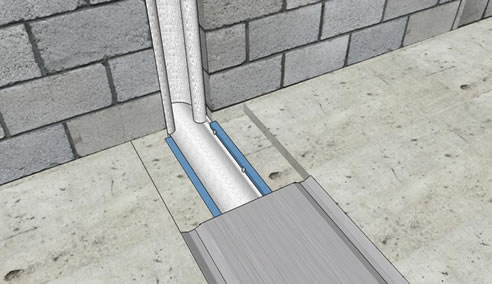 PyroTx is a high performance range of fire rated movement joint systems by Unison Joints. Since their inception in 2002, Unison Joints is a recognised leader in the design, manufacture and distribution of expansion joints and architectural finishes in Australia. With PyroTx, the company offers an even more diversified catalogue of service to industry professionals across the country, as well as to offshore construction markets.
What are expansion joints?
Commercial building codes have developed new trends for the design of structural gaps, especially in large-scale infrastructure. These larger gaps accommodate movement due to various factors, such as thermal changes, wind velocity, unequal concrete settling, concrete creep, shrinkage and seismic activity. Structural gaps are transitioned by architectural expansion joint covers, resulting in trafficable finishes to ensure the safety of pedestrians-pushing-trolleys and other traffic such as maintenance and passenger vehicles.
What are Pyrotx fire rated movement joint systems?
With a track record spanning two decades, Unison Joints has grown a wide range of expansion joint systems for all kinds of architectural and structural situations and functionalities. The product development team has successfully achieved advancement in the modern design of floor and floor-wall expansion joints (Flexo), wall and ceiling joints (Vertos), specialised waterseal systems (Aquo), among others. For fire rated movement joint systems, Unison Joints offers PyroTx B and PyroTx I.