Plastic Base Stainless Steel 316 Heelguard Top Grate Kits from Vincent Buda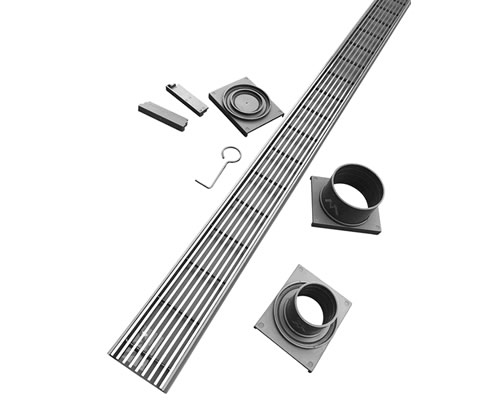 We now sell plastic (PVC) base drains which can be used both internally and externally. With 316 stainless steel heelguard top these grates provide a stylish option to your bathroom or outdoor area.
Available in standard sizes, they are easy to install and an affordable alternative to our full stainless steel range. They are available in 70mm wide x 23mm deep and 95mm wide x 28mm deep.
Each standard length comes fully equipt with a kit that includes all the required accessories to install the grate in a clean and stylish manner. Simply open the kit, read the instructions and install appropriately.
Call us today for more information or shop online for various standard sizes in stock.