Learn to Swim Chlorine Free with Hydroxypure by Waterco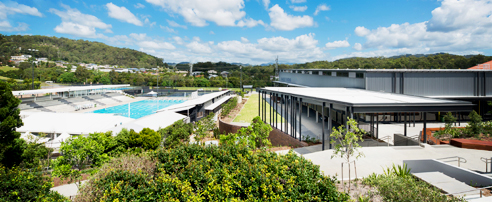 Elite Learn-To-Swim Academy Chooses Waterco's Hydroxypure System
Elite learn-to-swim swimming academy at prestigious private college.
Hydroxypure replaces high-maintemance chemical chlorination system.
A community assset fit for commonwealth games athletes.
Setting: Australian learn-to-swim Swimming Academy with high bather load
Somerset College on Queensland's Gold Coast is considered one of Australia's leading independent Primary and Secondary education providers. Situated on approximately 22 hectares of land originally used for dairy farming, the College boasts a number of world-class sporting and aquatic facilities including an Olympic-size swimming pool and two covered learn-to-swim pools.
Opened in 1998, Somerset's Swimming Academy has an elite group of teachers including Gold Level Qualified Coach Graeme McDonald and Triple Olympian and Order of Australia Medal recipient, Ashley Callus. In addition to catering to Somerset students and the general public, the coaching team and facilities will soon accommodate several countries training for the Gold Coast 2018 Commonwealth Games.