Premium Automatic Doors from ADIS Auto Doors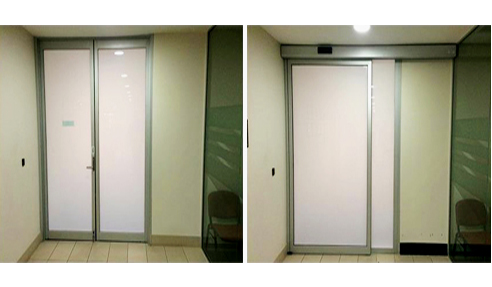 Make life easier with automatic doors from ADIS - Australian owned and operated with over 30 years of industry experience. Our automatic doors are custom made to suit most applications, simply specify your requirements and allow our team of experts to guide you. The ADIS automatic door product range includes sliding doors, swing doors, stacking doors, disabled doors, and door frames.
Our automatic doors are proudly made in Australia, come with a three ear warranty, with highly competitive rates. ADIS have proudly supplied our premium automatic doors to Westfield, Woolworths, Coles, the Queen Victoria Building, major airports, pharmacies, banks, and more. For more information or a quote, please contact us today or visit www.autodoors.com.au.