Why Consider Industrial Pipework Insulation from Bellis?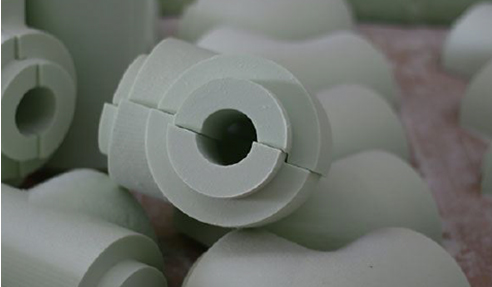 Bellis is the lead distributor of the most cost-effective industrial pipework insulation in Australia - the rigid organic Corafoam® from DUNA-Corradini. Formed with low-density polyurethane and polyisocyanurate, Corafoam® has low thermal conductivity and high insulating properties that promote optimum thermal insulation.
CORAFOAM® is the most ideal substrate for industrial pipework insulation because of the following benefits:
Reduces energy consumption
The rate of energy consumption, especially from nonrenewable energy resources, has been consistently increasing for years and this poses a massive threat in the 21st century. Hence, professional builders and engineers alike are now depending on the use of CORAFOAM®.
Among other industrial pipework insulation materials, the innovative CORAFOAM® polyurethane/polyisocyanurate foams have the lowest thermal conductivity. Its heat conductivity or lambda value only ranges from 20.7 mW/mK to 22.5 mW/mK at initial thermal conductivity of 20°C. With a low rate of heat transfer and loss, this insulation reduces energy consumption to a minimum plus saves future operating costs.
Dimensional Stability
The closed cellular property of polyurethane/polyisocyanurate accounts for an impressive compressive strength that enables the CORAFOAM® to stand strong against temperature and operational extremities. This insulation also reduces the damaging effects of moisture and water infiltration plus prevent mould and microbial growth, chemicals, solvents, and oils.
Fire Safety
Exposed to drastic temperatures (both hot and cold) and different chemicals, fire rating is required in most of the products used in an industrial setting. To ensure maximum safety in the workplace, CORAFOAM® is built in compliance with fire protection requirements from the Australian, European and International standards.
Easy to install
Polyurethane and polyisocyanurate foams are made with closed cells and gases that produce extremely light products. With a density range of only 33 kg/m3 (ME 32 MI) to 65 kg/m3 (HPT 65), the CORAFOAM® boards can be easily transported on site. The installation is also done at a quicker pace since these insulators can be carried by hands, saving a larger amount of labour time and costs.
For more information about the industrial pipework insulation from CORAFOAM®, visit www.bellis.com.au today.