Why Use Versi-Foam® Closed-Cell Spray Foam Insulation from Bellis?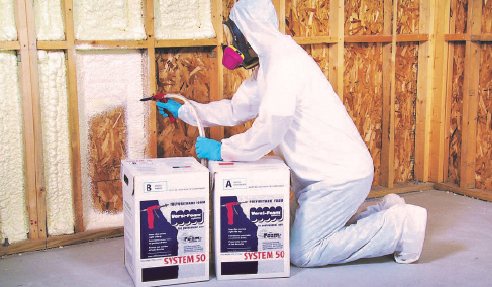 Versi-Foam® closed-cell spray foam insulation is the most effective and convenient way to seal irregular surfaces that are commonly left exposed during insulation. Regardless of the shape, location, or roughness, this spray foam can insulate almost everything as a lasting and dependable solution.
Bellis Australia is the most trusted distributor of Versi-Foam®, which has been the best selling product of the company across the country. The closed-cell spray foam is offered in three standard sizes: System 10 (handheld dispensing gun), System 15 (portable tank), and System 50 (two portable boxes).
Versi-Foam® exceeds typical insulation equipment by an excellent margin because of unrivalled benefits including:
Higher R-Value - the closed-cell spray foam can insulate buildings with smaller frame sizes with present energy insulation standards because of its higher R-value.
Airtight barrier - Airflow in cracks and holes is effectively blocked in the account of Versi-Foam's excellent air seal.
Reduced Energy Consumption - this spray foam provides thermal insulation by completely sealing ceilings, walls, and floors. This reduces heating and cooling energy consumption.
Pest Resistance - sealing off gaps and spaces, Versi-Foam® blocks all possible places where tiny insects and rodents can pass through.
Low Permeability - Versi-Foam® has a low permeability that prevents water penetration and moisture buildup, protecting the whole house or building from the unwanted growth of mould and mildew.
Maximum interior comfort and safety - maintaining an ideal interior warmth and blocking outside pollution and pests, this closed-cell spray foam insulation allows maximum comfort and health safety all throughout the year.
Improved Structural Integrity - spray foam increases the structural stability of a house or building.
Reduced Labour Time and Effort - simply hand-carried and applied, Versi-Foam® reduces repair and maintenance time. It is also easily transported to the site.
Bellis Australia also offers an open-cell spray foam insulation, which is denser and is sold at a lower cost.
To know more about Versi-Foam® Closed-Cell Spray Foam Insulation, contact Bellis Australia or visit www.bellis.com.au today.