Silvertop Ash Shiplap Cladding from Hazelwood & Hill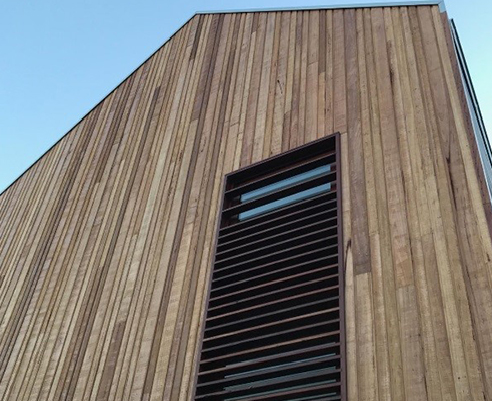 Hazelwood & Hill Presents Silvertop Ash Shiplap Cladding
Innovative with classic styling, as shown by our customer Carpentry by Stu they have used Silver Top Ash Shiplap cladding externally on their last 2 storey development.
Silvertop Ash is an Australian Hardwood Timber with a Bal rating of 29 and is one of seven hardwood timber species that was found to be suitable by the Building Commission in Victoria for home construction in bushfire areas (provided it has a thickness greater than 18mm).
You can produce different shiplap profile sizes to suit your project requirements.
For further information on Silvertop Ash Shiplap Cladding, contact Hazelwood & Hill or visit www.hazelwoodhill.com.au.