Architectural Timber Bi-Fold Doors from Paarhammer
Bi-Fold Doors Architectural Timber Range
Paarhammer architectural timber bi-fold doors are available in double or triple glazing and are designed to provide superior thermal values and noise control through double rebated frames, unique seals and multi-point locking.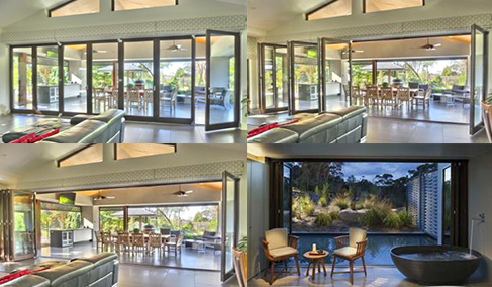 Another feature of the architectural timber bi-fold doors is the tilt function of the first - or everyday door - that supplies good air circulation, and the sophisticated metal-to-metal multi-point locking system that provides outstanding security. Our designs cover a multitude of configurations (up to 2.8m high or up to 10m wide) and are available in a range of timbers from sustainably grown forests.
Our architectural timber bi-fold doors open to the inside. Apart from the tilt function, the big advantage with this is that the doors are parked inside your home on one or both sides depending on the configuration chosen, keeping them out of the elements and reducing maintenance. Outside opening option available on request.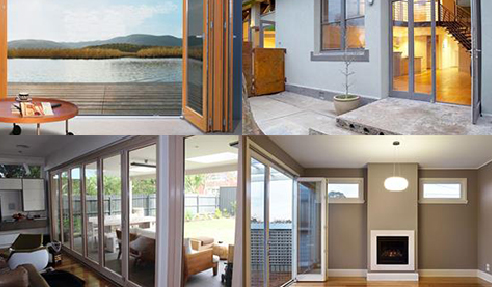 For more information on architectural timber bi-fold doors, visit www.paarhammer.com.au.