Semina Folding Arm Awning Applications in the Shoalhaven from Blinds by Peter Meyer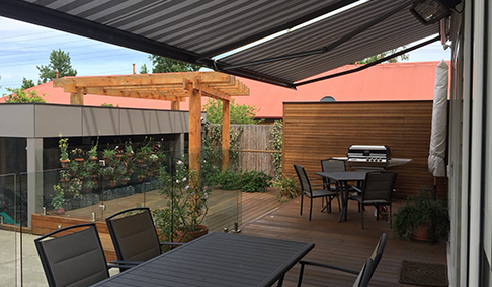 Blinds by Peter Meyer has enjoyed continued success for their supply of the Semina Folding Arm Awning in the Shoalhaven region. The Semina Folding Arm Awning is a highly versatile cassette awning that perfectly combines youthful and timeless design with the state-of-the-art technology and quality, making it one of best awnings of its kind.
The Semina awning is commonly utilised to add depth and character to both residential and commercial properties in the Shoalhaven area. Apart from its visual appeal, Semina is engineered with the finest materials and components, with style, functions, and benefits designed to last longer than traditional awnings.
Semina Folding Arm Awning Specifications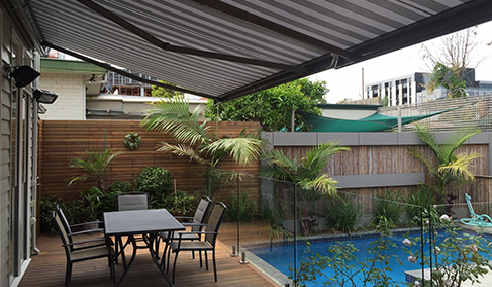 Size and Application - The Semina awning has a cassette size of 190 x 204mm (W x H), a maximum width of 7m, and a maximum projection of up to 3.5m. It's compact cassette size perfectly fits any house style, assembled through easy steps provided from Blinds by Peter Meyer.
Features - The Semina ensures visual appeal, lasting functionality, plus maximum convenience upon installation and use. It features:
Integrated rain gutter - acts as the first base protection for fabric and fittings; drains off rainwater, effectively protecting fabric and fittings.
Tilting arm member - Using the latest high tech belt and drop forged knuckles to provide one of the strongest arm assemblies on the market.
Wind-lock safety device - acts as a shelter protection against gusty winds; prevents fabric flapping or lifting.
Weinor Long Life arm - has an extremely high-tension form, resisting strong winds.
Motorisation - The Semina is powered by Somfy technologies for maximum convenience, allowing for full control even when the owner is away.
LED Technology - To maximise the outdoor experience, the Semina LED is also available. Built with a separate LED light bar that fits neatly under the Semina Awning, an optimal terrace illumination is achieved while keeping the night insects away. The Semina produces no UV light making it completely safe.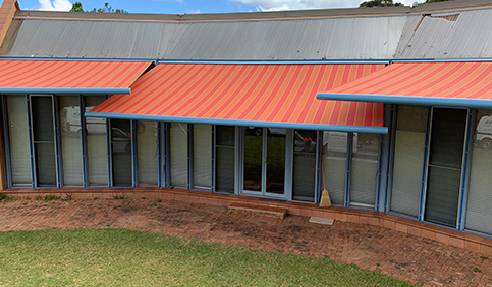 Find out more about the Semina Folding Arm Awning at www.petermeyerblinds.com.au.