Awards to Celebrate Your Staff from Architectural Signs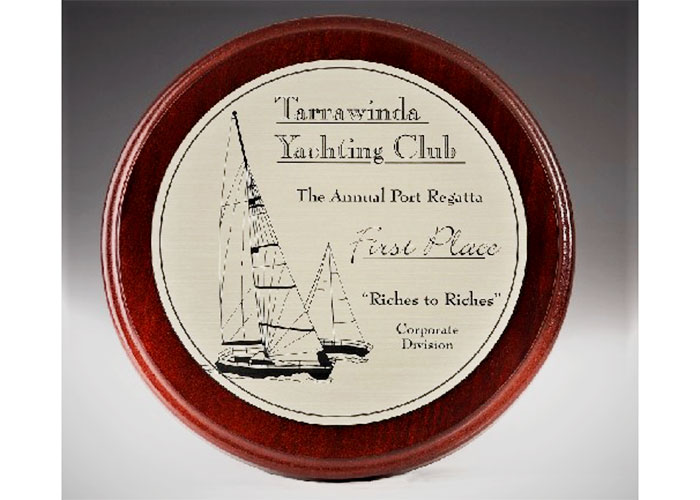 8 Great Ways to Celebrate Your People
Sometimes we forget to thank the people around us for their hard work and dedication. Celebrating and appreciating your employees in a small way can greatly enhance their effective commitment. There are plenty of creative ideas and approaches to recognize your people.
Say thank you
Everyone underestimates the power of a simple thank you. It doesn't matter who it is, your team member will appreciate you taking the time to recognize their efforts, even if it is in a small way.
Staff day off
Sometimes, the team deserves a day off. Some companies hosts an annual day off to reward the team. This can be a sporting, musical, or other type of event.
Plan an office birthday party
Cake, balloons, and a song. That's it. Not only will this be a celebration for the birthday person but also a fun time for the rest of the office. This is a great opportunity to show your team that you care.
Trophy for the win
Just like the excitement of winning the soccer MVP award, employees like to win too. This will be a fun little activity and encourage everyone to support an other's achievements.
Invest in their success
Offer high-performing employees the opportunity to complete an educational program or attend a conference. Not only will this be an investment in the individual, but also towards your business.
Email blasts
Send an email blast to the team recognizing the exceptional work of one or more individuals. This is always a great way to shine a light on the outstanding work happening within your team. However, make sure that you are not continually celebrating the same person.
Lunch on the boss
Take the team out to lunch once every few months to appreciate their dedication. If you want to add an element of fun, create a wheel and have an employee spin to randomly choose the restaurant.
Coffee dates
Take half an hour to sit down with an employee for coffee. Talk about anything but business. When you take the time to get to know your employees, their life and their families, it shows that you care about them as people.
Next time you have an opportunity to recognize an employee consider how they would like to be appreciated. Not every individual will shine in the spotlight. Make sure you think of their motivating needs. If they prefer to be recognized quietly, perhaps you are better to send them a thank you card or offer a simple thank you in private. If you know that they enjoy being the centre of attention, maybe an email blast or publicly-presented trophy is the best way to recognize this individual.
Regardless of the individual recognition style, it does not have to cost a lot, or involve significant planning. Your kind consideration will let the members of your team know that you value their efforts as assets to your company.
Architectural Signs has been providing award solutions to a variety of companies throughout Australia and globally. For more information go to www.arcsigns.com.au.