Summer Paint Palette - Cultivate by Dulux
Summer 2020
As summer is here, take inspiration from the Cultivate palette-soft, earthy greens and blue-greens with bold accents from the Dulux Colour Forecast 2020. Refresh your home by taking on our design tips as led by Creative Director and Interior Stylist, Bree Leech.
Achieve a fresh, contemporary and welcoming makeover this summer
The Cultivate palette evokes a sense of calm and connects us to nature. Green creates a soothing and relaxing environment for us to come home to. The great thing about this colour scheme is that it works effortlessly in both traditional and contemporary homes, and pairs perfectly with both warm and cool whites.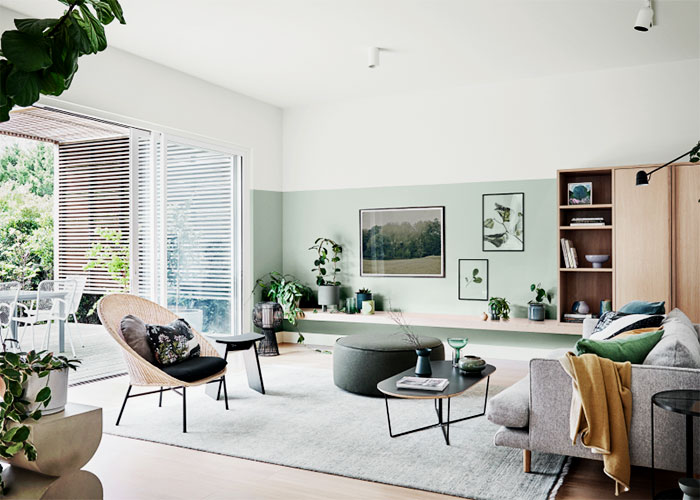 Focus on colour and accessories
For this home's living and dining space, we wanted to accentuate the natural light and invite freshness inside without making any drastic changes. An eye catching three-quarter feature wall and the addition of some textural accessories creates an appealing look without costing the earth.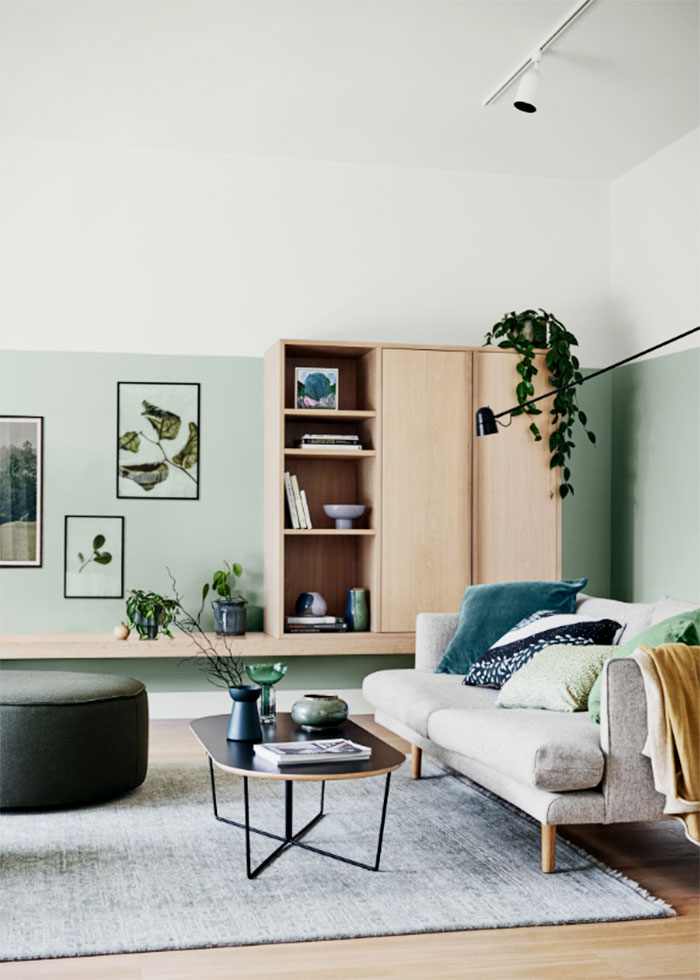 "To give the dining room its own distinct character, whilst maintaining a connection with the colours in the living room, we chose a soft yellow-green shade (Dulux Water Reed) for the window wall and the kitchen bulkhead."
Create character and continuity
Select wall colours within the same palette to both connect and differentiate the rooms in your home. Striking tonal contrasts help to connect the spaces, while leafy plants establish a lush, layered effect.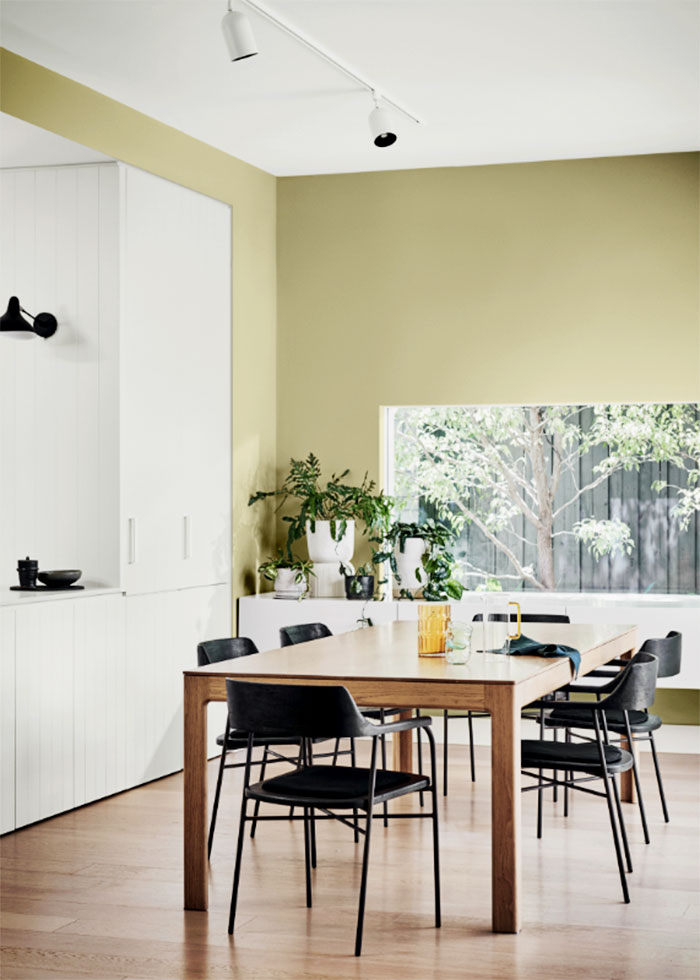 For more information, visit www.dulux.com.au today.