Doors for Outdoor Living Spaces from Paarhammer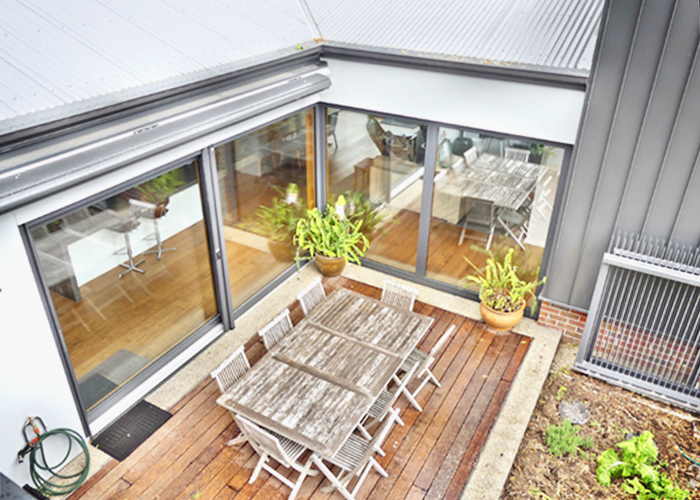 With temperatures rising, our thoughts turn to outdoor areas and BBQs. Great outdoor spaces visible through glass seemingly increase your living space. See 3 ways to combine your indoor and outdoor living spaces;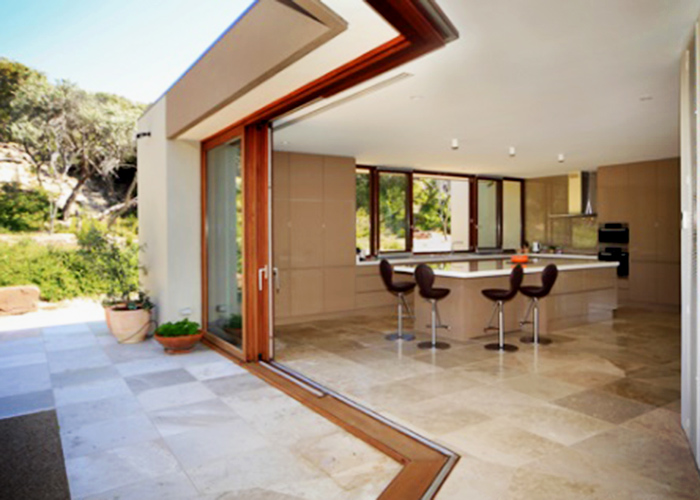 Sliding doors - this is the most popular openable glazed door for several reasons:
They can be made very large. In the lift-slide technology, Paarhammer can make sliding door giants up to 3m high by 3m wide for the actual slider or 2.1m high by up to 5m wide or anything in-between, up to 400kg.
They are space saving. As the door(s) slide over a fixed glazed area, there is no protruding door panel sticking out internally or externally.
They can be motorised for even easier use.
A variety of configurations are available, from single to double sliders, stacker sliders to corner sliders without corner post.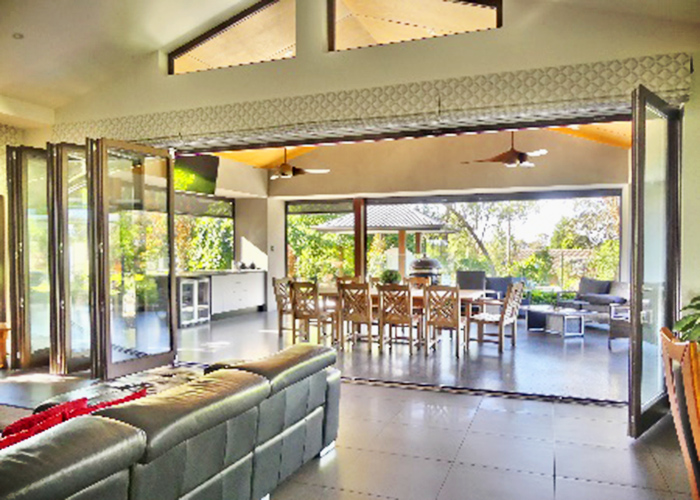 Bi-fold doors - also very popular because:
You can open up a whole wall. In a sliding situation, one slider glides over a fixed glazed part whereas bi-fold doors stack to one or both sides but open up a much wider space between indoors and outdoors, up to 10m.
Tilt option. Depending on the configuration chosen, the first door can also tilt inwards from the top like a hopper window, providing ventilation and perfect air-circulation.
Stacking to the inside. Doors stacked to the inside keeps them out of the elements and reduces maintenance.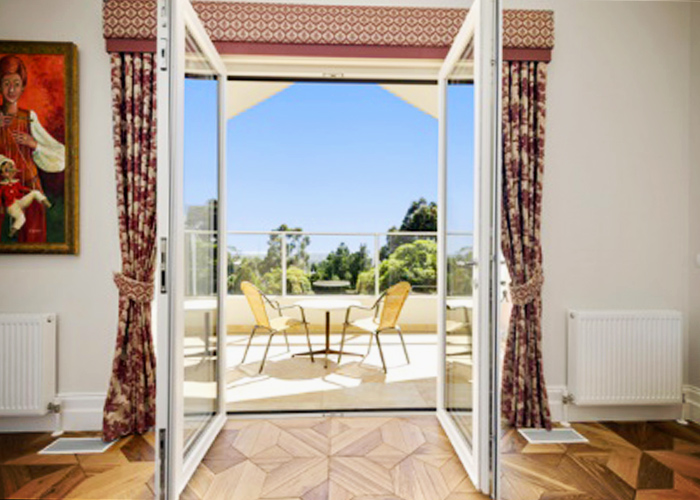 French doors - suitable for special building styles:
Level magnetic threshold. The latest in hinged door thresholds has magnets attracted to the bottom of the door to make them airtight but when opened provides a level floor space.
Curved designs possible. Depending on your house style, French doors can be made with a curved head.
Easy everyday use. If you don't want to open both parts of French doors for everyday use, one of the two doors is easy to open just as a hinged door.
Inside or outside opening options available.
For all your window and door enquiries, please visit www.paarhammer.com.au.