Pre-Mixed Recycled Glass for Concrete from Schneppa Glass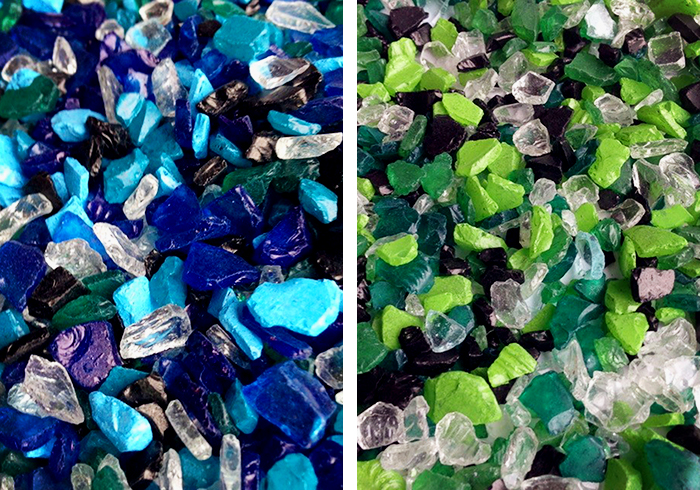 Schneppa Glass creates whole new design possibilities with their extensive line of pre-mixed recycled glass designs. Composed of seven coloured glasses for either a vibrant or serene effect in your indoor or outdoor living space.
The innovation of pre-mixed recycled glass was driven by the growing demand for unique and colourful design in modern architecture. It exudes a multi-coloured sparkling effect that adds visual appeal and value to the overall look of your interior or exterior design scheme.
To make colour selection fast and simple, Schneppa Glass provides their own bespoke pre-mixed glass range, with choices including ocean, fusion, fire, and forest. For larger areas, Schneppa Glass delivers pre-mixed glass in 10kg bags to combine prior to seeding into concrete.
For more information about pre-mixed recycled glass from Schneppa Glass, visit www.schnepparecycledcrushedglass.com.au today.