Luxury Natural Wood Raised Access Floors from Tate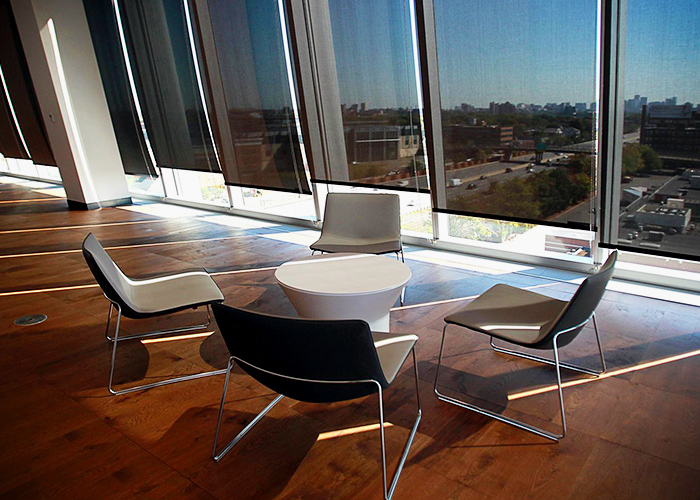 Maximise the beauty and functionality of your office space with none other than luxury natural wood raised access floors from Tate. Having been in the business for 50 years, the Australian company has championed innovative world-class floor-to-ceiling commercial solutions. Their high-quality natural wood raised access floors provide a stylish architectural finish with the complete benefits of an access floor purposely designed for large-scale commercial applications.
To achieve a versatile, long-lasting floor, all standard woods have been factory laminated to a composite board panel, and supported by a heavy-duty bolted stringer system for added strength. Protective banding is applied to the panel to prevent the edge of the finish from chipping when accessing the underfloor area. Although commonly purchased colour matched to a wood surface, edge banding is offered in the specifiers choice of a wide range of colours to meet many design requirements.
Tate's luxury natural wood finishes are available in stacked, plank, or sheet designs in many different species. Head over www.tateapac.com today for more information.