New Aluminium Building Products Display Centre for DECO
DECO Australia Opens New Innovative Display Centre
Leading manufacturer of aluminium building products and finishes, DECO Australia has opened their brand-new display centre - the DECO Innovation Centre. Designed by the acclaimed architecture firm, ClarkeHopkinsClarke, the showstopping display centre is a captivating space that is set to offer inspiration to all that visit. An informative and interactive space for architects, builders, and homeowners alike, the centre allows visitors to immerse themselves in creative designs that all feature DECO's wide range of Australian-made and fire-safe building products and finishes, including its renowned DecoWood® timber-look finish.
Lead architect and ClarkeHopkinsClarke partner, Jordan Curran said they wanted to create a showstopping space that pushed the boundaries of showroom design and highlighted the versatility of DECO Australia's wide range of products.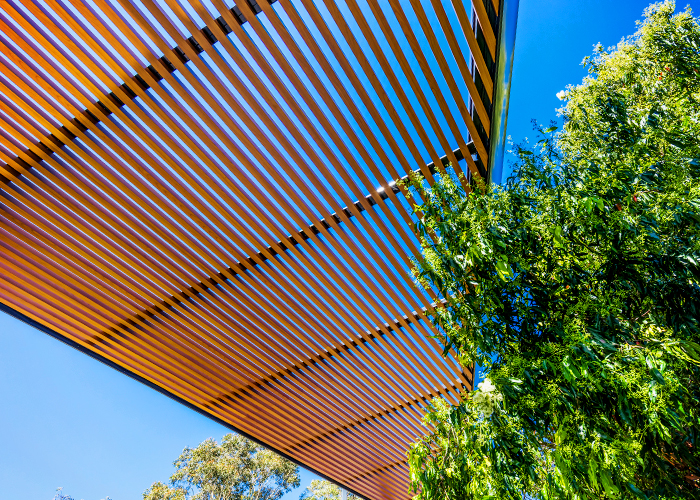 "From the anodised chevron feature façade to the architectural shade sails and grand canopy entrance, we wanted to highlight that with some imaginative design, DECO's innovative products and finishes are not just for everyday projects, but can be used to create architectural masterpieces," said Mr Curran.
Throughout the centre visitors can experience DECO's extensive product range in full scale and real-life applications. The outside Terrace showcases DECO's certified non-combustible DecoClad® cladding profiles, the FZ bushfire-rated and slip-resistant DecoDeck®, and DecoSlat® fencing and screening. Inside the Showroom the full-scale DecoBatten™ wall showcases the ingenious QuickClick™ two-piece batten system and its variety of batten sizes and shapes. Visitors will also be able to see the unique DecoFloor™ timber-look aluminium floorboards, the ultimate kitchen splashback DecoSplash®, and the brand-new DecoCeiling™ panel system.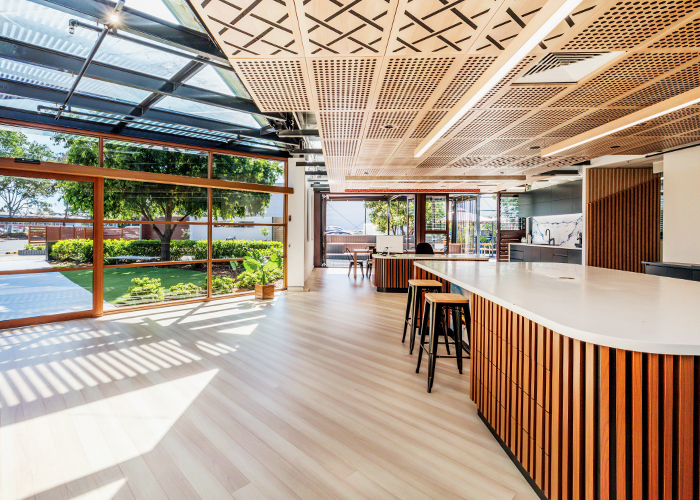 Also on display are DECO's beautiful range of Super Durable™ powder coat finishes, including all 30 of the popular DecoWood® woodgrains, as well as the recently released concrete and rust-look finishes, making visitors' colour selection an enjoyable and creative journey.
DECO founder and director Ross Doonan said the Innovation Centre offers an enhanced customer buying experience like no other.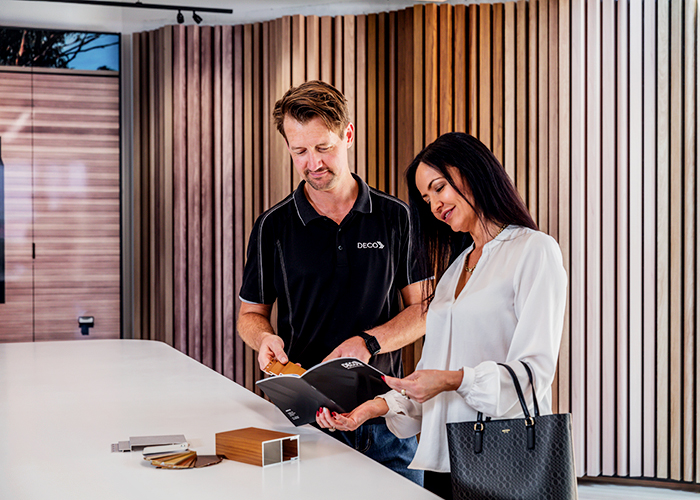 "The DECO Innovation Centre allows customers to see our products and finishes full size and in the context of a building," he said. "This allows them to visualise how our products will look on their project. Add to that the interactive experience of being able to touch and feel our products and see the range of finishes available; they will be able to develop creative concepts they had never even dreamed of before."
With an extensive range of creative and unique displays, the DECO Innovation Centre will serve as an inspirational space for anyone designing, building, or renovating their home or commercial property. DECO's expert team are on hand to assist visitors with their projects and help them bring their dream designs to life. A wide selection of free samples are also available.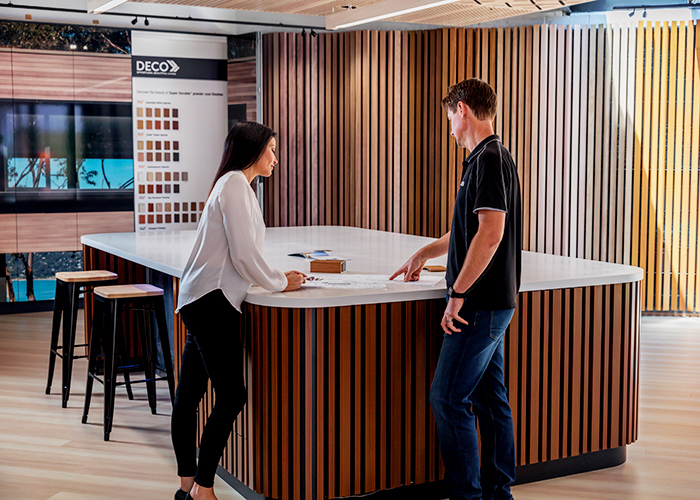 The DECO Innovation Centre is located in Minto, NSW, and is open Monday to Friday 8am-5pm, and weekends by appointment. Display partners include Capral windows & doors, Breezway louvers, Mlight lighting, Lincoln Sentry kitchen hardware, Opening Roof Specialists operable roofs and louvers, SmartFix cladding system, Centor screens, and Corian benchtops.
For more information visit www.deco.net.au.