Timber Decking for Bushfire Prone Areas from Hazelwood & Hill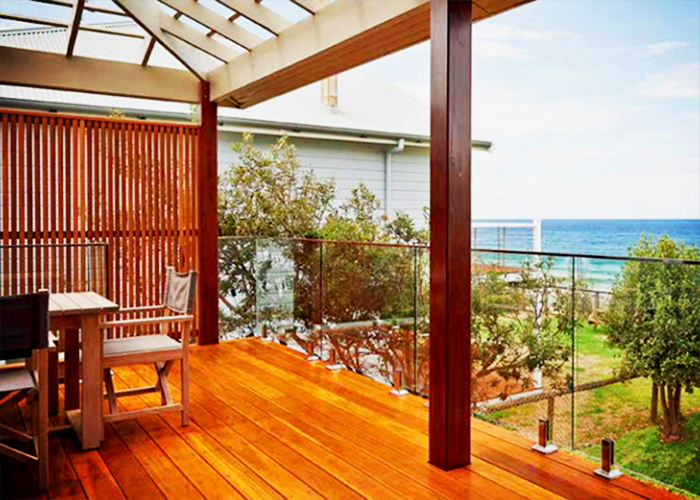 Hazelwood & Hill Stock Timber Decking for Use in Bushfire Prone Areas
Hazelwood & Hill stock the Boral range of Blackbutt Timber and Spotted Gum Decking which reach a BAL rating of 29 (BAL 29). All new structures being built in Australia must comply with Australian Standard (AS3957-2009) when building in Bushfire Prone Areas. This means that BAL rating (bushfire alert level) is required even on timber decking used in these areas.
There are several regulations and tips when building a deck in bushfire prone areas. The decking should be spaced to 0-5mm so as to minimise ember attack - larger gaps of 5-10mm allow spots for embers too lodge. Perforated mesh with 2mm openings can be fitted around larger gaps as ember guards. Also, remember to trim back shrubs near entrances to structures and remove leaves plus twigs from gutters. If in doubt, please check with your local fire authority.
Sizes available ex-stock are 130 x 19mm and 86 x 19mm.