Adhesives for Mosaic Pool Tile Installations from LATICRETE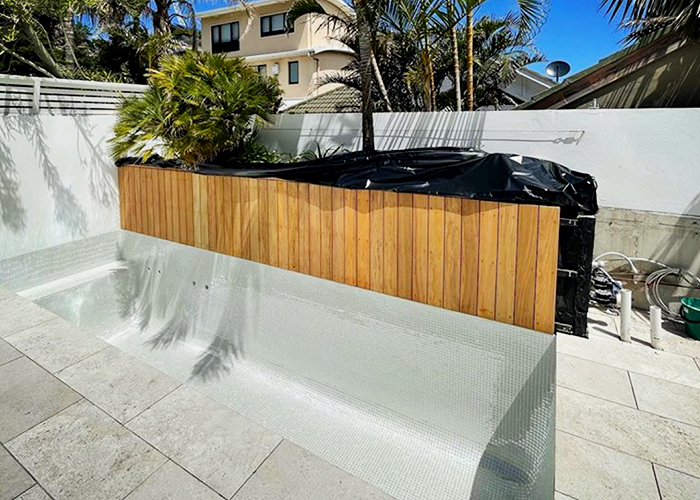 Tamarama Pool Renovation
Check out this newly done pool reno! The team from Tiling Pools have recently completed this 35m² pool renovation in Tamarama, NSW. Old ceramic mosaic tiles were replaced with new and sparkling Metallice Nickel mosaic tiles from Ezarri Mosaico, supplied by Europe Imports and installed using 254 adhesive plus SPECTRALOCK® PRO Premium Grout* in "Bright White;"
254 - the ultimate one-step, polymer fortified, thin-set adhesive. For interior and exterior installation of ceramic and stone tile, reduced thickness porcelain, quarry tile, pavers, and thin brick. 254 provides long open time with unsurpassed adhesion and workability.
SPECTRALOCK® PRO Premium Grout* - High-performance epoxy grout that offers colour uniformity, durability, and stain resistance with extraordinary ease of use.
Click here to view/download the LATICRETE Pools, Spas, and Fountains System Brochure. Are you getting ready to start a pool project? Contact us to discuss your next project or arrange a demo.
* United States Invention Patent No.: 6881768 (and other Patents).