Atlas Acqua Ceiling Fan with Light from Prestige Fans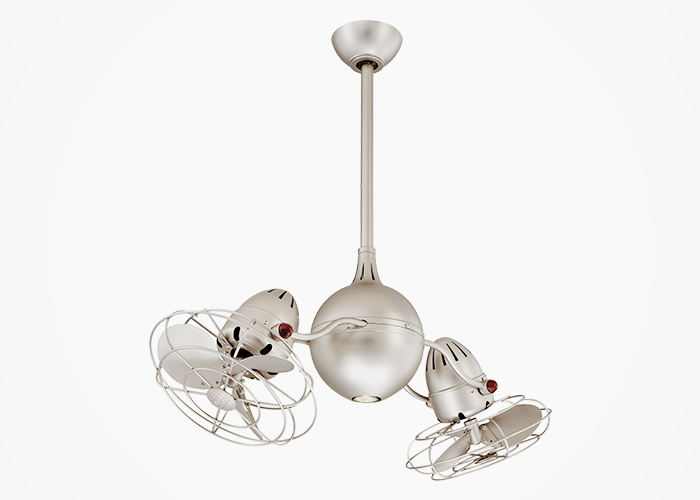 Prestige Fans are your one-stop destination for premium ceiling fans. Just one from their Atlas wall & ceiling fan collection, is the stylish Acqua rotational ceiling fan. This cast aluminium and heavy stamped steel ceiling fan with light is available from Prestige Fans in brushed nickel or textured bronze. It is ideal for vintage, industrial, and modern interior design schemes.
The Acqua promotes quiet and fluid operation on an axial rotation. The dual motor heads are able to be positioned depending on the speed of operation desired; For optimum air movement the heads are positioned at 180 degrees. Not least, Acqua rotational ceiling fans are proven to circulate air more efficiently than traditional paddle fans.
Add an Atlas three-speed and light wall controller to complement your purchase. For more information regarding Atlas Acqua ceiling fans with light from Prestige Fans, visit www.prestigefans.com.au today.