Classic Concrete Raised Access Floor Panels from Tate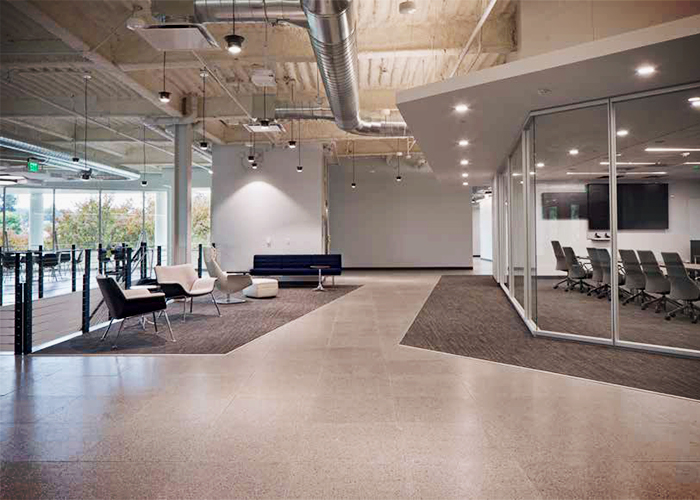 Boasting utmost form and function, Tate's newest line of classic concrete raised access floor panels are garnering popularity with architects and interior designers throughout Australia. They are ideal for the construction or renovation of busy commercial properties or innovation centres requiring maximum access to their underfloor systems without sacrificing durability or aesthetic value.
This classic concrete raised access floor system from Tate comes with a durable panel structure made-up of a controlled mixture of cement and aggregate. It is then cured and honed for an exposed aggregate finish. The edge of the panel is factory laminated with plastic banding, enabling a consistent seamless appearance and added protection during removal. After installation, they are also sealed on-site for a long-lasting finish. They are available in both white and grey concrete colour options, offered in various shades and tones.
Tate supplies their classic concrete raised access floor panels in a 2' x 2' module size. For more information, head over www.tateapac.com today.