Compact Style Home Lifts by Shotton Lifts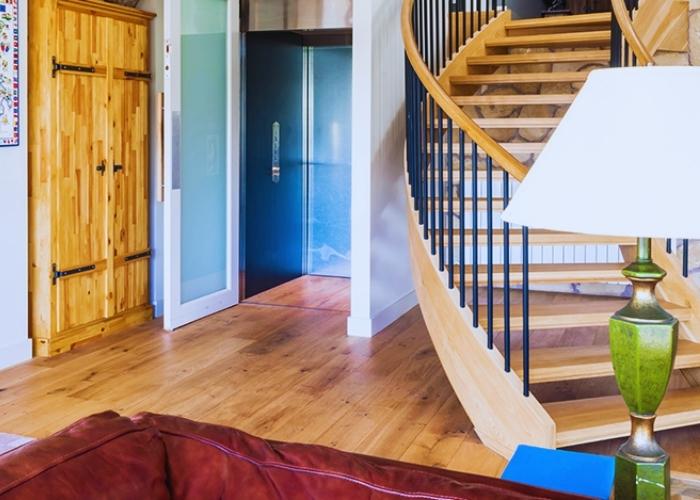 Banksia Homelifts by Shotton Lifts is a compact-style home lift perfect for 2-4 levels homes where space is more limited. Economical to install, Banksia lifts features its own structural tower that does not require major structural shaft building works normally associated with larger lifts that require a load-bearing engineered wall.
Banksia compact-style home lifts travel up to 10 metres in height and operate at 0.3m/s speed. Perfect for residences, it can accommodate up to 2 persons at a time with a capacity of up to 240kg of rated load. It operates in comfort using a smooth ride hydraulic drive system and is perfect for homes with 2-4 landings. Not least, it operates only on a 2.9Kw single-phase power supply backed by an emergency power supply ensuring that the lift can return to the lower floor in safety with lighting on (for a limited period) in the event of a power failure.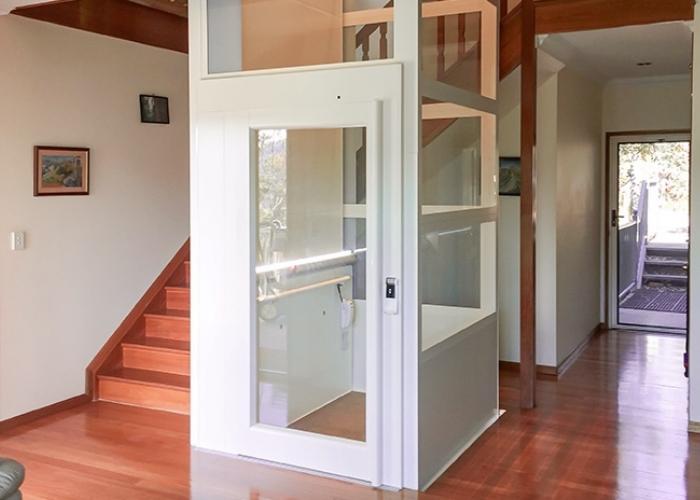 Banksia compact style home lifts from Shotton Lifts.
100% designed in Australia, Shotton Lifts engineered Banksia compact home lifts with safety as a top priority. It has a fully secure locking device that automatically opens upon arrival at the level and is equipped with a light ray that detects any obstruction in the doorway, ensuring that the lift does not move until the obstruction is properly removed. Finally, an in-car telephone handset can be connected to a home phone for emergency use.
To find out more about Banksia compact style home lifts from Shotton Lifts, head over to www.shottonlifts.com.au today.