Jim Fogarty Colour Palette from Dulux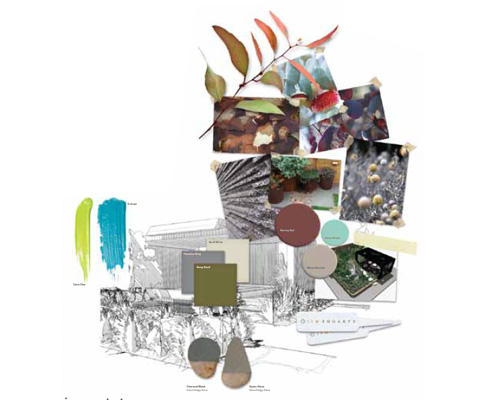 Jim Fogarty, one of Australia's top landscape designers, has collaborated with Dulux to cultivate a colour palette inspired by nature.
The limited edition 'Dulux Jim Fogarty Colour Palette' features foundation colours of neutrals and earthy shades and pop colours of Lime Fizz, Monastic, Zeftron and Clean Green, perfect for the garden or outdoor room. The palette can also be drawn on to create the perfect colour scheme within the home. The colour selections are based on simple features Fogarty admires in our natural environment. "The best colour inspiration for me is found in nature. Sometimes you have to look a bit closer to notice the vibrant colour of a fungus on a rock or on the bark of a tree."
Fogarty designs gardens for residential and commercial projects in Australia and overseas, creating landscapes with the harmonious balance of functionality and plant life. "Plants not only provide flower colour, but seasonal influences on foliage tones draw out the best of any colour scheme."
This innovative partnership provides a collection of colours for use both inside and outside the home. When choosing colours from the 'Dulux Jim Fogarty Colour Palette,' select colours that complement both interior of exterior features of your home to encourage a natural flow and integration of indoor and outdoor living.
To find out more, pick up a limited edition, 'Designers for Dulux' Jim Fogarty brochure in store now or visit www.dulux.com.au for more inspiration.