Temporary Floor Surface Protection with Ram Board from Altamonte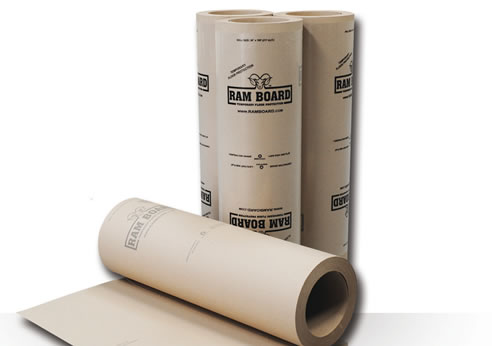 Ram Board is manufactured in a roll and is 96.52cm wide and 30.48lm long providing 29.42 m2 of heavy-duty surface protection. Not only does the 1.15 mm thick Ram Board protect from heavy foot traffic, driven machinery, and blunt force impacts, it is engineered to breath.
It's Flex-Fiber™ technology allows moisture and vapors to escape during the curing process of concrete and various adhesives. Ram Board is 100% recycled and can help contribute toward LEED points.