Hydraulic Pump Unit for Roll Swage Machines from Bridco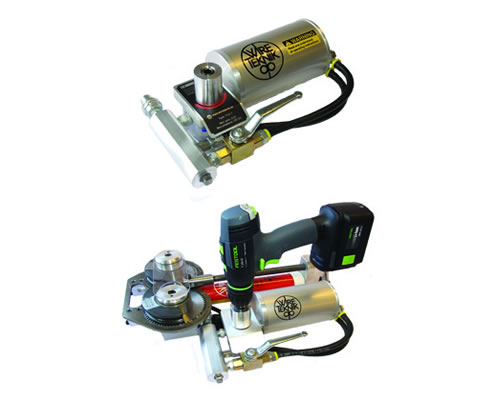 WireTeknik have created an industrial standard pump unit for powering Roll Swage Machines. The hydraulic pump is simply driven by a cordless drill. The unit is attached to your Roll Swager, allowing your job to be done with ease in both mobile and stationary applications.
This unit is the perfect replacement for a handpump and is stocked by Bridco.
An information sheet is available on the Bridco website or you may contact us directly.