Bioethanol Fireplaces Trend in Kitchen Design from EcoSmart Fire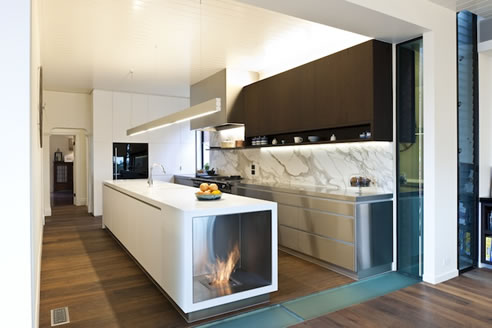 GET THE LOOK
Hot kitchen makeovers using the element of fire
EcoSmart Fires grace living rooms, dining rooms, lobbies, bars, restaurants, al fresco areas of all styles - and now the global trend for the award-winning range of EcoSmart Fires - the leader in bioethanol fires - is to incorporate them into kitchen spaces.
Take a look at how celebrity chef, Guy Grossi, incorporated EcoSmart Fire into his sleek kitchen design.
Consider using EcoSmart Fire in your kitchen design or makeover.