Goods Hoist Installation at Storage King from Southwell Lifts Hoists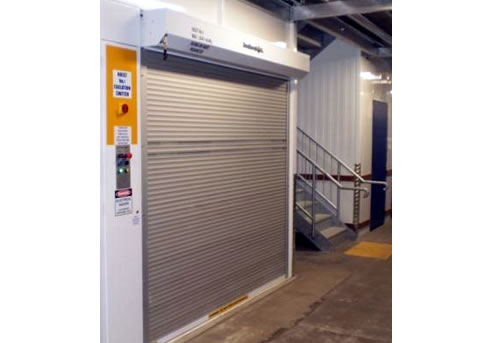 National Goods Hoist provider, Southwell Lifts Hoists have completed the installation of a Goods Hoist at Storage King, Dee Why.
The Goods Hoist is sometimes called a Freight Lift has a 2400mm x 2400mm platform which is an ideal size for customers manoeuvring large goods for storage. There are also three walls on the platform which stops goods from being lent against the shaft walls and therefore stops damage to both the goods on the platform and the hoist walls and roof.
The Goods Hoist has a beefy 1500kg capacity allowing heavy goods to be lifted and Electrically Operated Aluminium Roller Shutters which is operated via a PLC - Single Touch Push Button for raise and lower of platform and door open.
Southwell Goods Hoists are 100% Australian made and owned and meets all statutory requirements. For further information on Southwell Lifts & Hoists product range, please contact us.