Perimeter Protection Cantilever Gate from Magnetic Automation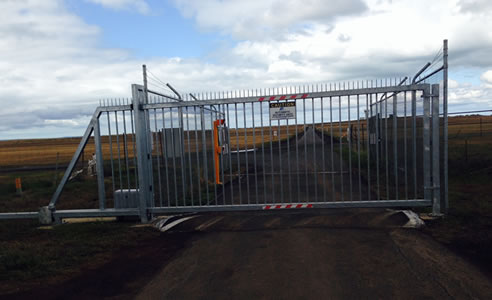 Perimeter protection solution
Magnetic's MCG cantilever gate is the perfect solution for your perimeter protection needs. Located at a regional airport facility, this gate serves the purpose of protecting vehicles from the main runway where aircrafts are frequently coming in and out.
Complete with our MKA dual-head card reader system, air traffic control are able to successfully monitor vehicle traffic to ensure they safely enter the shared area. To further secure the site, Magnetic installed custom-built spikes above the gate, to ensure no pedestrians could break into the high-risk area.
For more information regarding our MCG Cantilever Gates or any other Magnetic Automation products, please contact our head office on 1300 364 864 or email.