Heavy Domestic Top-Hung Sliding Door Track from Cowdroy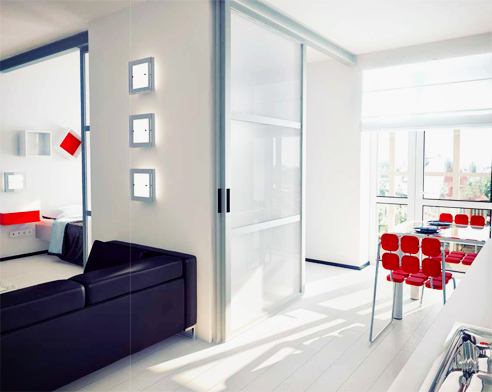 The Trojan is a top-hung track system especially suited to single internal doors. It features all enclosed slim line track design which enables the wheels to run quietly and smoothly as well as being secure. The 4-wheel assembly features a quick-release mechanism allowing for fast and simple installation.
Technical Specifications:
Max Door Weight: 120kg per door.
Door Thickness: 28mm minimum.
Opening Height: Door Height + 67mm (Top).
Opening Height: Door Height + 137mm (Wall).