Liquid Polyurethane Waterproofing Membrane from Duram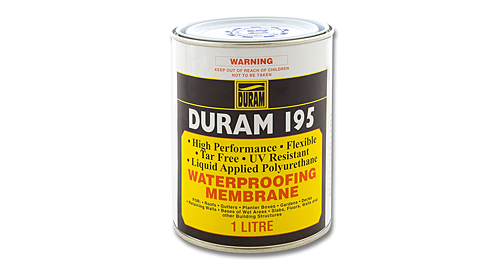 Duram 195
The original liquid polyurethane waterproofing membrane! After 25 years going still going strong - only getting better as the product used to be a tar modified urtethane but now tar free!
Duram 195 cures to form a tough, flexible, 'rubber-like', seamless waterproof suitablefor uv exposure.
Typical applications include roofs, gutters, reatining walls, planter boxes, landscaped areas.
Important: Refer to product data sheet for additional information and application instruction.
Sizes
Duram 195 1 Litre
Duram 195 4 Litres
Duram 195 15 Litres