Schneppa Glass for Mornington Peninsula's Coastal Chairlift Project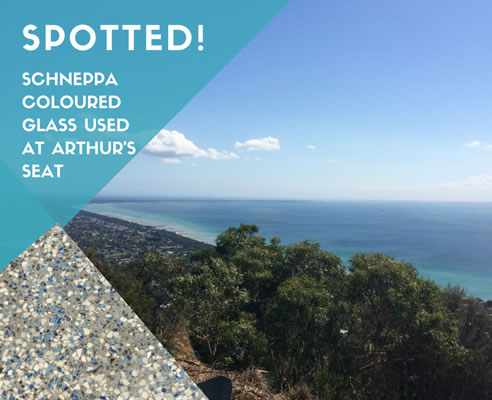 Architects know how important it is to tie all the surrounds elements into the look and feel of the home. We see coastal homes embrace natural elements and colours to help bring the outdoors in. A large tourist attraction has just been completed using Schneppa Glass premium products.
The gorgeous coastline of Mornington Peninsula can be taken in from the chairlift 314m high. While you gaze across watching the sun reflect off the blue ocean, when you look down you see similar colours utilised to create an encompassing experience. These colours are found in Schneppa Glass' premium coloured glass and applied to exposed aggregate concrete. The results are breathtaking.
See the results here: https://www.schnepparecycledcrushedglass.com.au/projects/