On Trend Wooden Retail Display Systems by SI Retail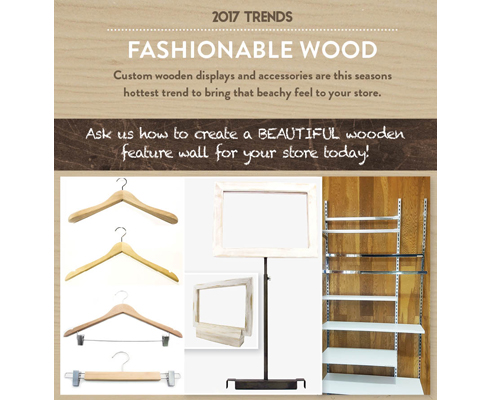 We are very proud to say that we are 100% owned and operated by a wonderful Australian family. This means, our priorities are always focused around YOU (our customer), and how we can utilise our extensive product knowledge to provide YOU with the absolute best service possible.
Did you know that studies have proven, functional and social in-store enhancements directly impact on your bottom line and that new enhancements are more likely to result in consumer loyalty. So what are you waiting for?
Wooden feature walls are this seasons' hottest trend! They are very fashionable and can add an element of sophistication, create a unique product display or just simply, freshen up your store. Compliment your feature wall with our timber hangers and custom-made wooden displays for a beautiful beach theme, guaranteed to attract more customers this Summer!