Why Supply Voltage to Electric Radiant Heaters is Critical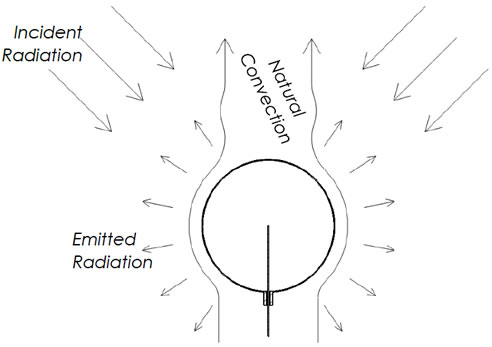 By Tim Westendorp
Product Design Engineer at Thermofilm Australia
Executive Summary
This report provides a brief analysis of the relationship between supply voltage to an electric radiant heater and the level of comfort heating provided as measured by black globe temperatures. Results demonstrate that lower supply voltages result in disproportionally lowers the comfort levels.
Method of Analysis
A single HEATSTRIP® Classic THH2400A was mounted at a height of 2.4m. A black globe was placed 800mm below the heater surface. The heater was then operated and allowed to stabilise at various supply voltages.
Black globes provide a measure of perceived temperature by measuring the balance of incident radiation, emissive radiation and natural convection. The globe consists of a thermocouple inside a 150mm dull black painted copper sphere.
Radiant heat transfer is highly dependent on the heater surface temperature. The relationship between supply voltage and perceived temperature is non-linear: Voltage > Power > Heater Temperature > Radiant Heat Transfer > Perceived Temperature