Fire-Safe Cladding from Decorative Imaging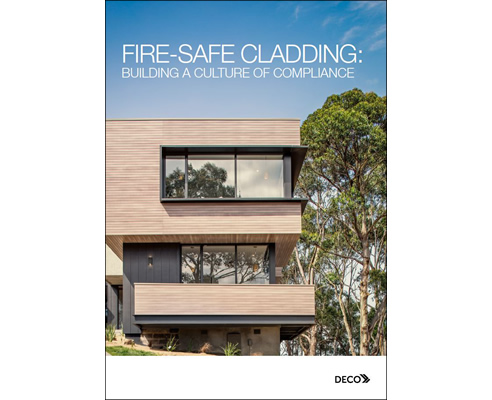 New Report: Fire-safe Cladding - Free Download
The Australian Government and the wider Australian building industry have been discussing the dangers of non-complicate composite cladding products since the Melbourne Docklands Lacrosse fire in November 2014. However, even though a Federal Government Senate Inquiry recently recommended an immediate ban on flammable cladding products, some polyethylene composite panels are still readily available on the market today.
Numerous reports have revealed the ubiquitous use of flammable cladding across the country. In Victoria alone, the Victorian Building Authority (VBA) has identified that up to 50 per cent of new high rises in central Melbourne contain flammable cladding and there may be a further 5,000 non-compliant buildings across the state.
More recently, the Strata Community Association has revealed the cost of removing unsafe cladding will range from hundreds of thousands to millions of dollars. Who will be responsible for paying for the removal and replacement of the unsafe cladding is still unclear.