Sydney Train Signage with DecoSign from Decorative Imaging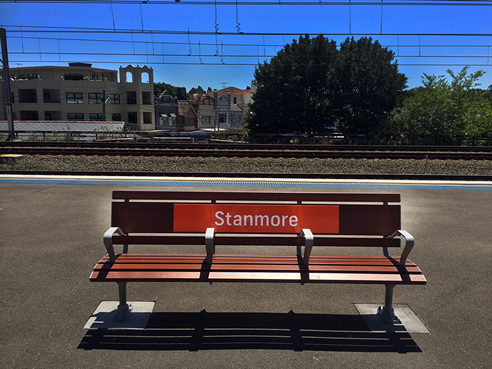 DecoSign selected for Sydney Trains network
Sydney Trains is one of the country's largest transport systems with 178 train stations across the network. With over one million passengers using the network each week day, Transport NSW has rigorous requirements for the longevity and durability for all facets of the network, including their station signage.
After unsatisfactory results with first rounds of signage, Sydney Trains needed a more durable signage solution. They required a product that would endure large volumes of people traffic, exposure to severe external environments as well as withstand vandalism and graffiti. DecoSign and its patented sublimation technology became the obvious solution.
Offering Sydney Trains a highly durable and accurate design and colour reproduction on an aluminium surface, DecoSign's Qualicoat-certified powder coat finishing also provided high UV stability - particularly important for Sydney Trains' orange brand colour. The sublimation process and no use of adhesives ensured the finish would never peel or rub off, and DecoSign's anti-graffiti finish meant spray paint and marker pens can be removed with everyday household cleaning products.